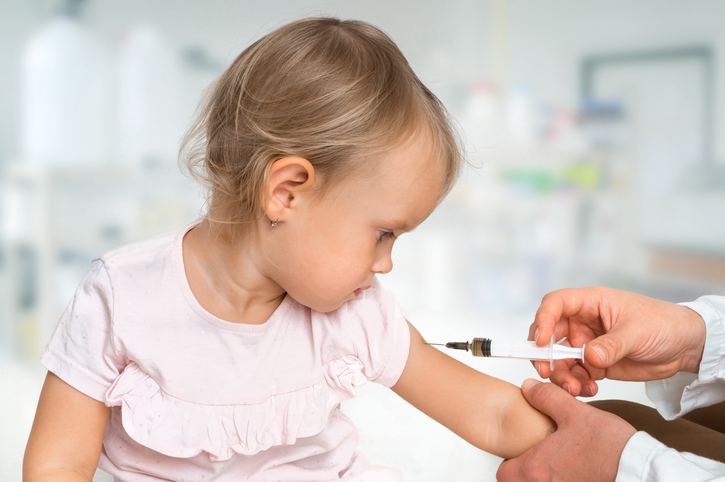 Measles is a highly contagious viral disease that can lead to pneumonia, swelling of the brain (encephalitis), and potentially death. According to AdvantageCare Physicians Pediatrician, Dr. Beverly Sheppard, "The rate of secondary infection is 90 percent in unvaccinated or immunocompromised contacts." The number one treatment for measles is prevention. "The outbreaks are occuring in communities with high numbers of unvaccinated children due to parental resistance to vaccines," she says. Vaccinating yourself and your family is the best way to avoid measles.

 
The measles vaccine was introduced in 1993, resulting in a significant reduction in incidence of disease until 1989 to 1991, when a resurgence was observed in preschoolers. A two-dose series of vaccine was implemented and the rate of infection continued to decline. Between 2000 and 2007, due to the success of the vaccine program, endemic measles transmission in the United States was eradicated, with new cases being brought into the United States and transmitted to unvaccinated individuals. During this period, Centers for Disease Control and Prevention (CDC) reported about 63 cases occurring per year, with only 34 cases in 2004.
 
Since then, however, the incidence of measles cases has gradually increased and now we are seeing outbreaks in New York and the state of Washington. The outbreaks are occurring in communities with high numbers of unvaccinated children due to parental resistance to vaccines. The virus is introduced by a patient returning from foreign travel and spreads rapidly among susceptible individuals. Currently, the affected communities in New York are Brooklyn (Borough Park, Williamsburg), and Rockland County.
 
Symptoms
Measles symptoms do not always show right away. "Symptoms of measles can develop 7-14 days after exposure," says Dr. Sheppard. The most common symptoms of measles include:
High fever
Dry cough
Sore throat
Inflamed eyes (Conjunctivitis or Pink Eye)
Skin rash
White spots inside the mouth (Koplik's spots)
Contact your doctor right away if you notice any of these symptoms. 

Schedule an appointment today to get vaccinated! 
You may not know if you or your family has the correct vaccination. Check the status of your measles vaccination right away. Vaccines are the best way to prevent measles. Vaccines:
Save lives. The CDC states that the MMR vaccines has a 97% success rate.
Are safe to use according to scientists and medical professionals.
Prevent the disease from spreading. 
Talk to your doctor if you or a loved one hasn't been vaccinated for measles. 
 
For more information, go to the  New York City Department of Health website.