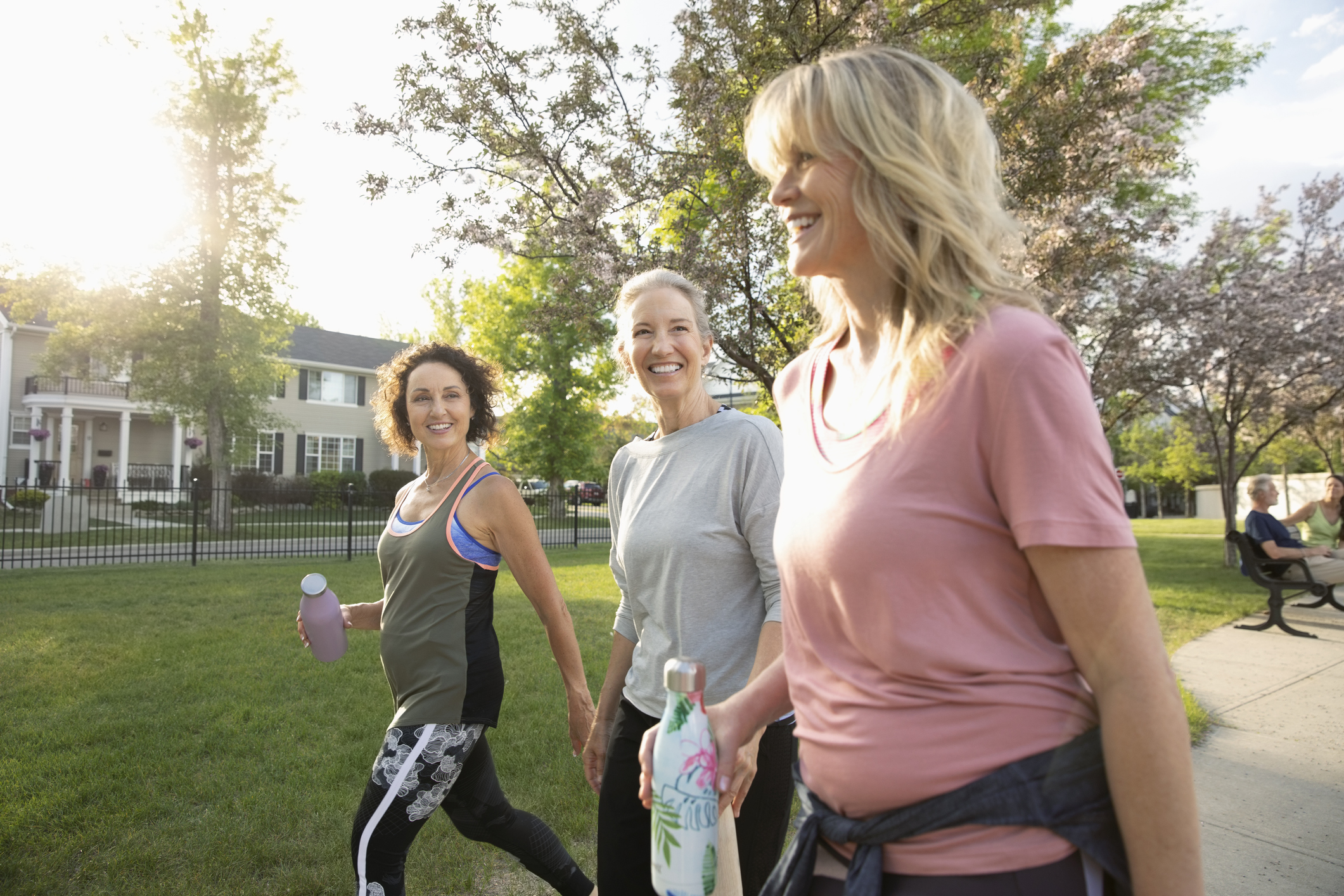 It's easy to prioritize your well-being during Women's Health Month, but the conversation around staying healthy shouldn't end when May does. It's something you should be thinking and talking about every day. You probably know already that preventive measures are key to avoiding sickness, and that your decisions and actions today impact your future and long-term health. While that level of responsibility may seem like a lot to take on, the reality is that a few simple changes and some commitment can result in significant health benefits. So, what does a preventive care plan look like, and what steps can you take to make sure that yours is on track? Three key areas to focus on are:
Recognizing and acting on early signs of potential chronic conditions
Maintaining an active lifestyle that keeps you in shape
Avoiding unnecessary health risks to extend your lifespan

Keep in mind, too, that actively monitoring your health can lead to fewer trips to the doctor, emergency room visits, and hospital stays—all of which reduce your potential medical expenses.

Heart Disease and Cancer: How Women Can Prevent Them
Women have many special health considerations, but two alone account for nearly half of all female deaths each year—heart disease (22.3%) and cancer (21.1%). What can you do in the face of diseases this deadly? The steps for preventing serious health conditions like heart disease and cancer have a lot of overlap. Here are some of the preventive measures you can take to address contributing factors like high blood pressure and cholesterol, and excess weight.

#1: Increase physical activity
Staying at a healthy weight not only helps you feel better, it also prevents development of diabetic factors. Diabetes is a serious problem that can lead to both heart disease and cancer. Something as simple as walking for an hour each day can make a significant improvement in your ability to prevent these conditions.

#2: Eat healthier
What you put into your body matters. When you eat healthier, your body can process nutrients and function more efficiently. A healthy diet decreases your chances of experiencing high blood pressure and cholesterol, both of which can cause diabetes, heart disease, and other dangerous medical conditions.

#3: Manage stress
Lowering your stress is another way to decrease the risk of heart disease, weight gain, and high blood pressure. Take some extra time to plan ahead for the things you know you will need to do. Make sure that you get a good night's rest to avoid developing mental fatigue. Also, spending a few moments each day to gather your thoughts and relax can help spare you from some unnecessary stress.

#4: Know the whole you
Understanding the whole you—your physical and mental health as well as the lifestyle factors that impact them—can give you control over what may potentially cause or accelerate the development of dangerous medical conditions. With this understanding, you can make adjustments to your lifestyle that will help you live a happier and healthier life.

#5: The most important partner: Your primary care provider
A proactive strategy includes close collaboration with your primary care provider. Your doctor needs to know the healthy you, not just the sick you. Be sure to schedule wellness appointments. They help you stay on top of your health and out of the emergency room. Make sure your primary care provider takes the time to familiarize themselves with all aspects of your life that can influence your health. Important questions to go over with your provider are:
"Do I have all of the necessary shots?"
"How can I improve my diet?"
"How can I maintain or improve my active lifestyle?"
"Where can I get help for my mental health concerns?"
"How often should I make regular check-ups?"
"What screenings do I need to get?
Make sure to get readings for your cholesterol, blood pressure, and weight. Your provider can help you assess these values, set goals based on the results, and come up with a plan to help you achieve them. Knowing about the stress of your job, family medical history, hobbies, eating and sleeping habits, and exercise routines helps providers give informed and accurate guidance. Your provider is your best resource—take the time to ask questions that are relevant to you.


SOURCES:
https://www.cdc.gov/women/lcod/2015/race-ethnicity/index.htm
https://www.nichd.nih.gov/health/topics/womenshealth/conditioninfo/howconditionsaffect
https://www.mayoclinic.org/healthy-lifestyle/womens-health/in-depth/womens-health/art-20045466?p=1
https://healthfinder.gov/HealthTopics/Category/everyday-healthy-living/sexual-health/get-your-well-woman-visit-every-year
https://speakingofwomenshealth.com/column/when-to-see-a-primary-care-provider-in-womens-health-vs-a-womens-health-specialist
https://www.washingtonpost.com/national/health-science/many-women-use-an-obgyn-as-their-main-doctor-should-they/2015/03/16/c88acf78-c112-11e4-9ec2-b418f57a4a99_story.html?utm_term=.cf434b543e0c
https://www.pennmedicine.org/updates/blogs/womens-health/2018/august/when-to-see-a-womens-health-specialist-instead-of-your-primary-care-provider
https://www.health.harvard.edu/topics/womens-health