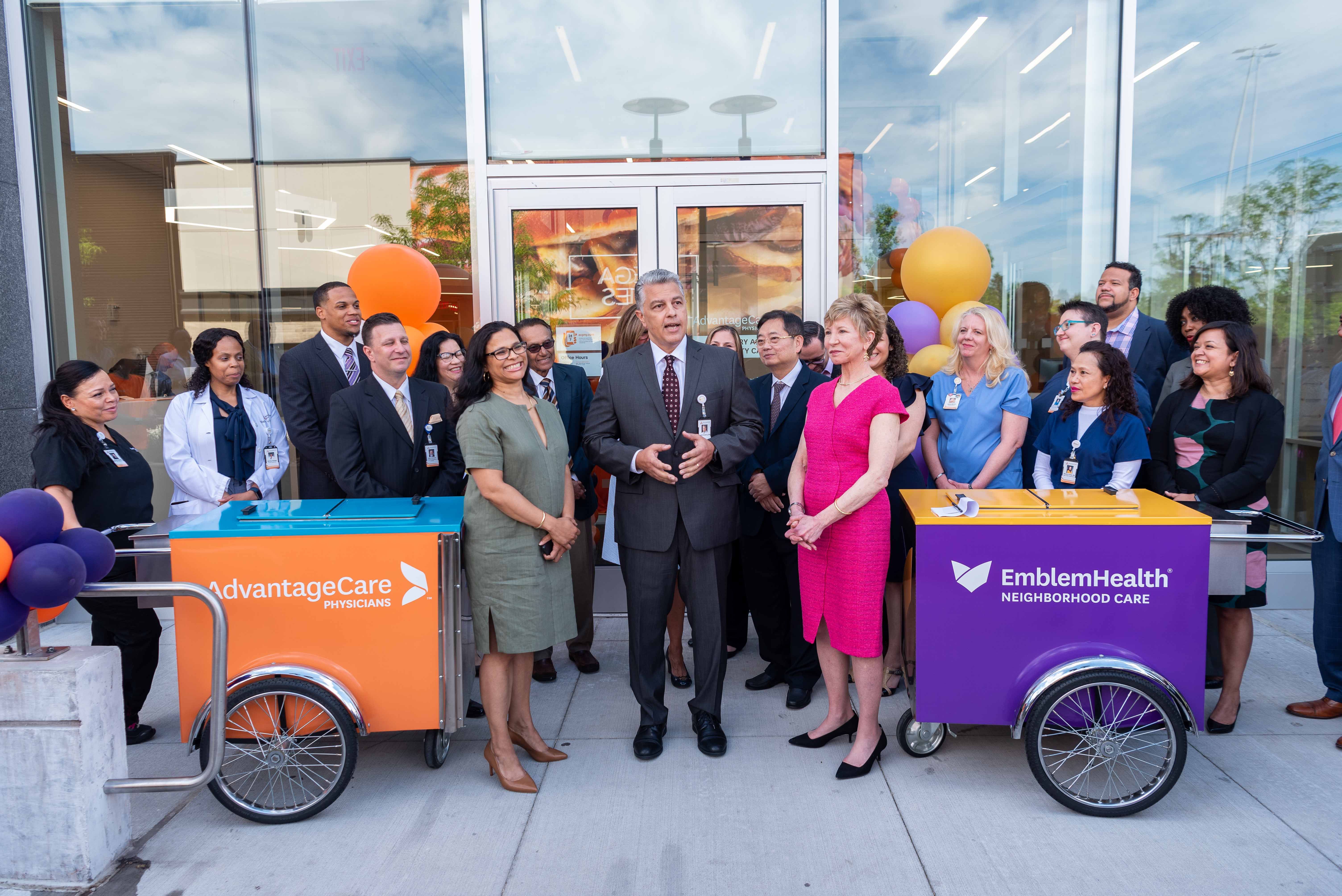 It's such a privilege for me to be serving the Staten Island community at AdvantageCare Physicians because this is where I was raised. Each day, when I see City of New York workers come through our doors, I'm reminded of my parents, both of whom were city workers—my father was a police officer and my mother was a teacher. Growing up, there was only one doctor's office near our home where we could go to receive care. Looking back, I realize now how limiting this was because it didn't provide us with the care and resources we all needed. Much has changed throughout the years as Staten Island's population has grown, but one thing that remains the same is the need for quality health care. I'm honored to be part of an organization, AdvantageCare Physicians, that has brought quality, accessible care to Staten Island through two medical offices, and now a third, at the Staten Island Mall. As the Medical Director of this new location, I can ensure that the Staten Island community is receiving the care and resources they need.

The goal of AdvantageCare Physicians is to create healthier futures for the communities we serve. We provide our patients with the highest level of primary and specialty care services by placing an emphasis on preventive strategies and focusing on a "whole you" coordinated care approach. We believe that keeping you healthy means understanding your entire health picture—your physical, mental and social health. Our care model centers on a Care Team, led by a Primary Care Provider, who works to diagnose, treat, and educate patients. I always tell everyone to think of this like a team sport. When you come to our office, we work together as a team to get to know the whole you – your full health history and current situation – so that we can give you exactly what you need. From the moment someone walks through our doors, each of us, as part of the Care Team, has the opportunity to make that patient's day, health, and future outcomes better.

Our new medical office at the Staten Island Mall is co-located with EmblemHealth Neighborhood Care, providing our patients with access to a customer support team, wellness classes like stress management and diabetes prevention, and exercise classes, such as yoga and Zumba. We look at this as a way to extend our "whole-you" level of care and partner with EmblemHealth Neighborhood Care to support our patients beyond the clinical support we offer.

For many of our team members, like me, providing quality care to our patients in Staten Island is personal because we live here, and many of us even grew up here. This is our community, these are our people. My philosophy on providing excellent care to the community is best summed up by something New York Yankees legend Joe DiMaggio once said: When asked why he played so hard, he replied, "Because there might have been somebody in the stands today who'd never seen me play before and might never see me again." While, unlike in DiMaggio's example, we often build lifelong, close relationships with our patients and their families, the intent behind his mantra still applies: every time a patient comes into our office—whether it's for a checkup or a flu shot—it is our opportunity to provide top-level, care for the whole you.